Car Service Amsterdam Airport provides the top-notch fleet for our Airport Car Service for luxury pick-ups and drop-offs.
Tripadvisor keuze van de reiziger 2022 (5/5)

Executive Airport Transfer
Seamless commutes to and from the airport so you can arrive or depart with zero compromises on convenience
Our all-rounding VIP airport transfers are rooted in luxury and backed by the technical expertise of trained chauffeurs.
No one size fits all pricing - we offer customized packages according to your needs. Just add the date, time, and location of your airport transfer to get an estimate online, and reserve your spot with peace of mind guaranteed.
VIP Transfer to Amsterdam Schiphol Airport
Whether you want to travel to Schipol airport from a hotel, house, or loft, or from the airport to some other destination in the area, our VIP transfers have got you covered. Car Service Amsterdam Airport specializes in uber-comfortable services designed to put your comfort first. We understand how tiring the whole commute can be which is why our goal is to ease your journey through excellent drop-off and pick-up solutions.
Arriving in Schiphol soon and don't want to worry about reliable transport? Book a reservation with us and we'll take care of everything from the moment your flight lands. Our chauffeur arrives at the airport at the exact time you specify and escorts you to your destination. Plus, if you wish to make any pit stops, we'll make sure nothing on the way is missed.
Stressed that you'll miss your flight? Perhaps your ride to the airport was canceled last minute? Or you simply don't want to hassle yourself with overpriced ride-share services. Needless to say, you're in the right place. Executive taxi Amsterdam is recognized for its dedication to timelines. We reach where you at on the dot and take you to Schiphol airport via the shortest route!
Our highly trained chauffeurs know how to make every experience worth it. Your peace of mind is our top priority! And that's exactly why we track your flight to receive you inside at the designated arrival gate. You will be greeted with a custom nameplate, relieved of all your baggage, and escorted to your luxury ride.
Our airport transport solutions are available for both national and international travelers. We also cater to groups in addition to couples and solo travelers.
Just let us know how many people we should plan for and you'll be good to go.
Arriving in your private jet?
Once you arrive at any one of the National airports, our chauffeurs will effectively handle all your baggage straight from customs and into your luxury ride (add the type of car being offered).
Executive Airport Transfers
Make a statement when you land! Our meet-and-greet service accommodates clients who prefer a personalized welcome at the airport. Whether you wish to meet our host at the terminal or the gate, we'll be waiting in anticipation. But that's just the tip of the iceberg. At Car Service Amsterdam Airport, we will also make sure that you're able to get fast-lane treatment and seamlessly clear all check-ins, customs points, and security terminals. Your bags and belongings will also be carefully transported to the vehicle so you can focus on planning your trip. Our executive airport transfers are also available for clients departing from Schiphol airport to national or international territories.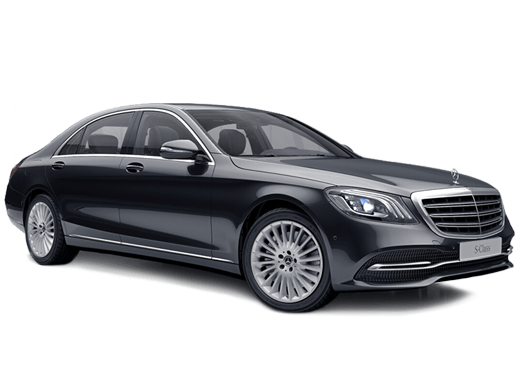 Car Service Amsterdam Airport is specialized in VIP transport and Business transport to and from Schiphol Airport.
Wij maken van elke rit een belevenis
Aan boord van onze luxe voertuigen vindt u al uw comfort van thuis: gratis wifi, mineraalwater, Hollandse wafels, leren stoelen, airconditioning en nog veel meer. Dus waarom kiest u niet voor het beste als u op reis gaat?
20 jaar ervaring in luxe chauffeursdiensten
Luchthavenvervoer Amsterdam nodig? Car Service Amsterdam Airport is er voor iedereen die in stijl vervoerd wil worden. Dit vervoer kan incidenteel of op contractbasis zijn en is een economisch aantrekkelijk alternatief voor het hebben van een vaste privéchauffeur.